These sophisticated ocean-going vessels have a significantly reduced carbon footprint thanks to the fact that they make use of cutting-edge hybrid propulsion systems that combine electric batteries and energy power.
To meet this demand for low-impact cruising, today's forward-thinking leading shipbuilders, such as Nobiskrug, are now coming up with ever more innovative ways in which to build greener and more efficient megayachts.
Many of these hybrid yachts boast a raft of sophisticated technologies, including solar sails, state-of-the-art hybrid propulsion systems, solar panels, waste-to-heat recovery systems, and sophisticated dynamic positioning systems, which allows a yacht to stay in place without dropping anchor, therefore mitigating damage to the fragile seabed.
Artefact: The hybrid yacht of the future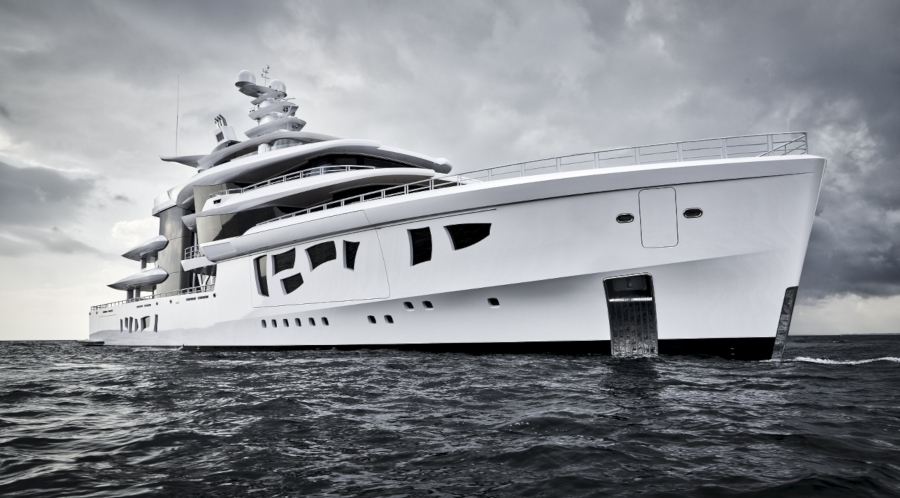 yacht Artefact @Francisco Martinez
One such leading hybrid yacht is Artefact. Built by German shipbuilder Nobiskrug, this spectacular ocean-going vessel is one of the world's most efficient megayachts, thanks to a raft of leading green-centric features.
Spanning some 262-foot and a high GT of 2990, yacht Artefact is one of the first hybrid yachts to meet IMO Tier III emissions regulations, setting a new benchmark for the future of efficient megayachts.
She boasts sundeck-mounted solar panels covering some 248-feet, in addition to a large battery storage system, while her innovative DC-bus diesel-electric Azipod propulsion system combined with dynamic positioning allows her to hold her position without dropping anchor.
Artefact also includes a highly sophisticated wastewater recycling system, which filters and refreshes water for use in the technical systems, for example to clean the deck. Her green credentials make Artefact up to 30 percent more efficient than other diesel yachts of her size.
Designed by Gregor C. Marshall, this hybrid yacht's exterior design is just as notable as her sustainability features, boasting a complex design and a vast amount of glass.
Artefact carries 740 square meters of curved glass work, weighing almost 60 tons. Not only is this an incredibly striking design feature, but it also enables this hybrid yacht's interior to be flooded with natural light, while also allowing guests onboard to enjoy spectacular ocean views.
Of course, in addition to Artefact's world leading green credentials, this hybrid yacht boasts a raft of features to rival all other superyachts, including a hydraulic swim platform and tender garages.
Artefact has also been built to achieve nearly zero noise and vibration levels, making her ideal for those who seek to cruise the world's oceans in complete comfort.
Sustainability coupled with striking design
Artefact's interior is just as striking. Inside Artefact boasts eight sumptuous staterooms and 12 crew cabins, offering ample space for all.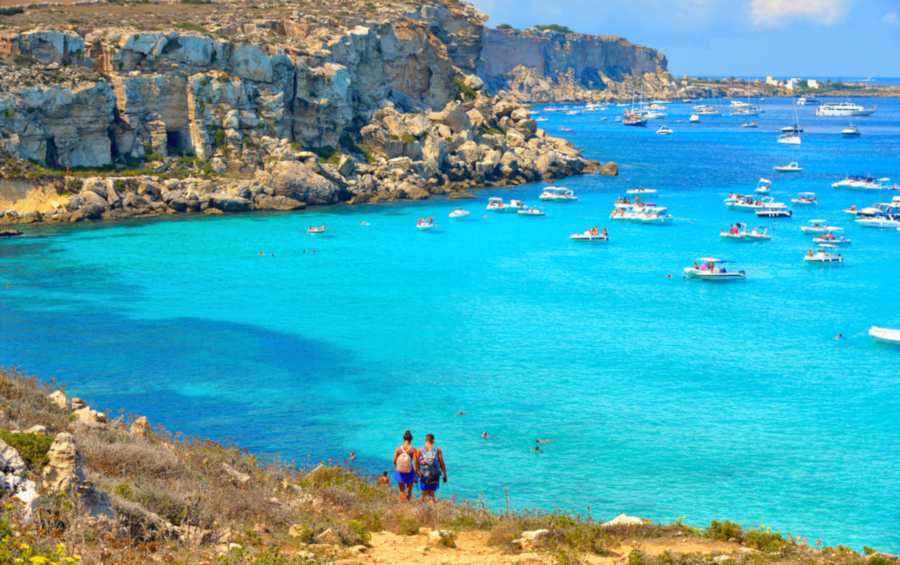 hybrid yacht cruising the Mediterranean
Her luxury interior has been designed by London-based Reymond Langton Design, although it continues to be kept tightly under-wraps, revealed only to those lucky enough to step onboard this luxury hybrid yacht.
There's no doubt that today's hybrid yachts are challenging the traditional ideas that the world's superyachts are merely about excess. The marrying of modern technology coupled with the application of science and eco-innovation has enabled shipbuilders to produce spectacular green ocean-going vessels, ideal for yacht owners who wish to travel more sustainably.